Summary
The 2022 Illinois gubernatorial election will take place on November 8, 2022, to elect the governor of Illinois, concurrently with the 2022 Illinois general election. Gubernatorial candidates will run on tickets with candidates for lieutenant governor.
The incumbent governor and lieutenant governor, first-term Democrats J. B. Pritzker and Juliana Stratton, are seeking reelection together. They are being challenged by Illinois State Senator Darren Bailey who is the Republican Nominee.
News
Out of six Republican candidates for Illinois governor, conservative state Sen. Darren Bailey has won the primary, according to a race call from The Associated Press.
He and incumbent Gov. JB Pritzker, a Democrat, will go head-to-head in November. Pritzker predictably won his two-way race Tuesday evening.
Former President Donald Trump endorsed Darren Bailey Saturday after his popularity had been growing in the polls for months.
The 2022 race for governor in Illinois is shaping up to be one of the most expensive gubernatorial elections in history. Pritzker, a billionaire, and two other mega-donors spent tens of millions of dollars trying to influence the outcome of the Republican primary.
As battle for Illinois governor shapes up, it is class warfare versus culture war, by Tribune's Rick Pearson and Jeremy Gorner
By the numbers: Bailey, who also had a Trump endorsement in his pocket, won 57.5 percent of the Republican vote, with 98 percent of precincts reporting — miles ahead of Richard Irvin, the establishment candidate who came in third place after being backed by billionaire Ken Griffin to the tune of $50 million. Irvin had 15 percent of the vote to second-place finisher Jesse Sullivan's 15.7 percent.
Pritzker's prize: This wasn't so much an Irvin loss as it was also a victory by Gov. JB Pritzker, who along with the Democratic Governors Association, funneled some $34 million in ads propping up Bailey, who Democrats see as easy pickings in November.
About
Predictions
Web
J. B. Pritzker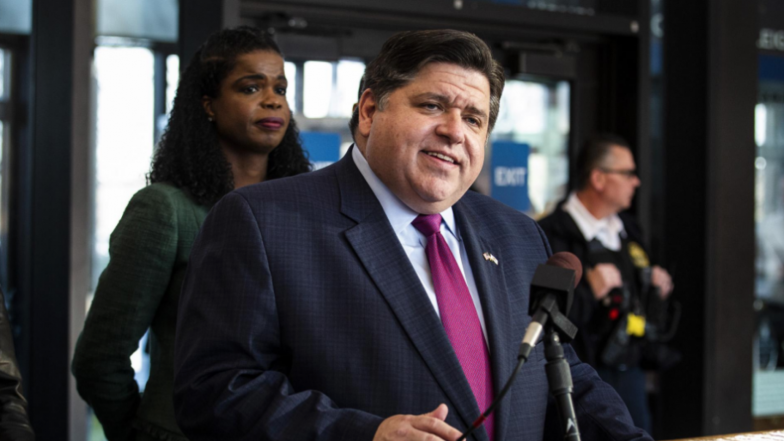 Current Position: Governor since 2019
Affiliation: Democrat
Candidate: 2022 Governor
Former Position(s): Business and philanthropy from 2000 – 2019
Featured Quote: 
"Are you ready for the fight?" he asked. "The fight for healthcare for everyone! For well-paid teachers and a quality education for our kids! For equal pay for equal work! The fight for a criminal justice system that is truly just! For environmental policies that are based on science! For a responsible state budget! For gun safety laws that protect our families! For jobs, for a living wage, for strong labor unions! For a state that welcomes immigrants! And for the truth!"
For more information, go to this post.
Darren Bailey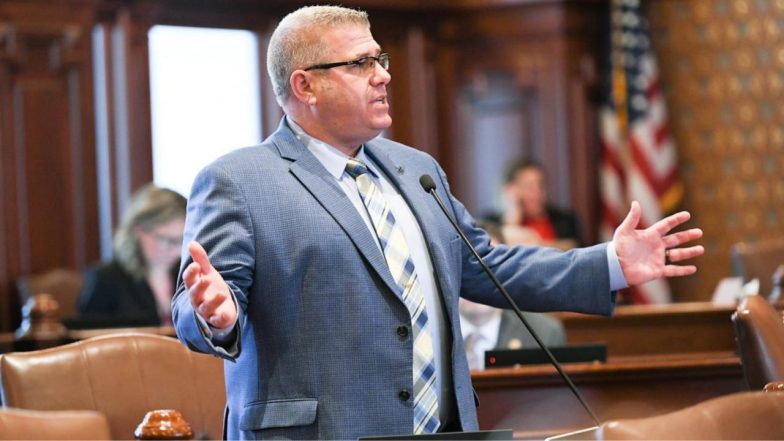 Current Position: State Senator for District 55 since 2019
Affiliation: Republican
Candidate: 2022 Governor
Darren Bailey (born March 17, 1966) is an American far-right politician.
He is a Republican member of the Illinois Senate for the 55th district. Previously, he was a member of the Illinois House of Representatives for the 109th district in Southern Illinois. He is the Republican nominee for the 2022 Illinois gubernatorial election.
For more information, go to this post.