Summary
Current Position: US Representative of IL District 6 since 2019
Affiliation: Democrat
Former Position: Renewable Energy Consultant from 1999 – 2019
Featured Quote: 
You know the guy in your office who always misses deadlines and does shoddy work but when you press him he tells you how many hours he's put in and wants to talk to you about how important it is he sticks to his process? That's the US Senate.
Featured Video: 
US Rep Sean Casten joins WGN News at 5 to discuss Robinhood hearing
News
Today, U.S. Representative Sean Casten released the following statement in support of students and teachers facing intimidation from anti-mask protestors:
"I am so grateful for all our educators and public health officials who got us through a very difficult COVID year, managing transitions between in-person, hybrid and remote learning as we fought to curtail the spread of the virus before a vaccine was available. Sadly, their efforts continue to be politicized by that small but loud subset of people who find it politically useful to infect the public square with their hatred and fear. Our teachers deserve our respect and gratitude. Our children deserve a walk to school and learning environment free from political interference and transmissible disease. I would remind our teachers and students that the overwhelming majority of their neighbors support them, and I urge the protestors who do not to put science and respect for their neighbors above their short-term political interests."
Dive Brief:
What do the Federal Energy Regulatory Commission, rapper Megan Thee Stallion and climate change have in common? They're all tied to a new campaign launched on the House floor Tuesday intended to boost FERC's visibility on Capitol Hill.
The "Hot FERC Summer" campaign, launched by Rep. Sean Casten, D-Ill., and supported by other Democratic members of Congress is a play on Stallion's 2019 hit "Hot Girl Summer" — a move Casten's office hopes will bring increased attention to FERC at a critical time for climate and clean energy policy.
The commission is awaiting a nominee from the White House to fill Commissioner Neil Chatterjee's soon-to-be-empty seat. In the meantime Casten and his colleagues are introducing a trio of FERC-related bills, including one that could open the door for FERC to implement a carbon price, according to Casten.
Twitter
About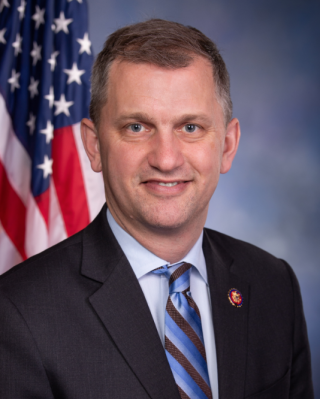 Source: Government page
As a scientist, clean energy entrepreneur and CEO, and now as a Member of Congress representing the western suburbs of Chicago, Congressman Sean Casten has dedicated his life to fighting climate change. Casten draws upon his previous private sector experience in Congress to craft market-based solutions to reduce emissions while creating jobs and spurring economic growth.
Casten serves on the Science, Space, and Technology Committee, the Select Committee on the Climate Crisis and is the  Vice Chair of the House Financial Services Subcommittee on Investor Protection, Entrepreneurship, and Capital Markets. He also serves as Co-Chair on the New Democrat Coalition Climate Change Task Force.
Rep. Casten has a Master of Engineering Management and a Master of Science in Biochemical Engineering from the Thayer School of Engineering at Dartmouth College. While at Dartmouth, he did fundamental research in thermophilic fermentation technology to produce cellulosic ethanol and engineering analyses of integrated ethanol, heat and power plants.
Casten worked as a clean energy consultant and manager at Arthur D. Little then served as the president and CEO of Turbosteam Corporation, which focused on utilizing energy recycling technologies to reduce greenhouse gas emissions by generating heat and power from previously wasted energy.  In 2006, Casten co-founded Recycled Energy Development (RED), which focused on recycling wasted energy and converting energy facilities to cleaner, more economic uses.
Casten was a founding chairman of the Northeast CHP Initiative, a nonprofit advocacy organization with a mission to advance policies that favor energy efficiency in the Northeast United States.
While working diligently in Washington on behalf of Illinois' 6th Congressional District, Rep. Casten is also committed to keeping in close contact with his constituents To date, he has held over 50 town halls and over 400 community events.
Voting Record
Caucuses 
New Democrat Coalition
Animal Protection
LGBT Equality
Freethought
Freshman Working Group on Addiction
Future of Transportation
Grid Innovation
House Sustainable Energy & Environment Coalition (SEEC)
Pro-Choice
Rare Disease
SALT
Ukraine
Ethylene Oxide
Gun Violence Prevention Task Force
Digital Citizenship Task Force
Great Lakes Task Force
Pfas
He is also a Co-Chair of the New Democrat Coalition's Climate Change Task Force and a member of their Health Care Task Force.
Offices
Washington, DC 20515
(202) 225-4561
Barrington, IL 60010
Wed. from 9:00am-4:30pm and by appointment
800 Roosevelt Road
Building C, Suite 210
Glen Ellyn, IL 60137
(630) 520-9450
Contact
Email:
Web
Government Page, Campaign Site, Twitter, YouTube, Facebook, Wikipedia
Politics
Source: none
Campaign Finance
Open Secrets – We Follow the Money
Voting Record
VoteSmart – Key Votes & Ratings
Search
Wikipedia Entry
Sean Thomas Casten (born November 23, 1971) is an American businessman and politician serving as the U.S. representative for Illinois's 6th congressional district. The district covers portions of five counties in Chicago's western suburbs, including Wheaton, Palatine, and Barrington.
Due to redistricting as a result of the 2020 United States Census, Casten and fellow Democrat Marie Newman contended to represent the same district in the 2022 Democratic primary election. Casten defeated Newman in the primary election on June 28, 2022.
Early life and education
Born in Dublin, Ireland, to American parents,[1] and raised in Hartsdale, New York, Casten earned a Bachelor of Arts in molecular biology and biochemistry from Middlebury College in 1993. He then worked for two years as a scientist at the Tufts University School of Medicine. In 1998, he earned a Master of Engineering Management and a Master of Science in biochemical engineering from the Thayer School of Engineering at Dartmouth College.[2]
Business career
Casten began his career working at consultancy Arthur D. Little, where he did fuel chain analyses for the company's chemical engineering group.[3] From 2000 to 2007, he served as the president and CEO of Turbosteam Corporation, which converted emissions from power plants into energy.[4]
In 2007, Casten and his father, Tom Casten, founded Recycled Energy Development (RED). RED focused on recycling wasted energy and converting energy facilities to cleaner, more economic uses.[5][6][7] RED attempted to make profitable use of waste heat capturing technology, an avenue of electricity generation that attracted interest from a number of startup companies looking to find a "breakthrough" in the technology.[8][9] In 2015, an investor in RED sued the company, alleging mismanagement by Casten. Casten settled the lawsuit and sold the company in 2016; he said the allegations against him were untrue and were part of a hostile takeover attempt.[4][10]
Casten was a founding chairman of the Northeast CHP Initiative,[11] a nonprofit advocacy organization with a mission to advance policies that favor energy efficiency in the northeast United States. He also participated in crafting the bill that became the Regional Greenhouse Gas Initiative (RGGI), a program in the northeast United States that attempts to use market forces to reduce greenhouse gas emissions.[12]
U.S. House of Representatives
Elections
2018
Casten announced his candidacy for the United States House of Representatives in Illinois's 6th congressional district in September 2017.[2] He defeated six other contenders in the 2018 Democratic primary to become the party's nominee against six-term incumbent Republican Peter Roskam.[13]
On November 6, 2018, Casten won the election, defeating Roskam by a margin of seven points.[14]
This race was viewed as one that Democrats needed to win in order to regain control of the U.S. House of Representatives for the first time since the 2010 elections.[15] Illinois's 6th congressional district supported Democratic presidential nominee Hillary Clinton by about 7 percentage points in the 2016 presidential election.[16] This was one of 25 GOP-held seats in the U.S. Representatives that Clinton carried in 2016;[17] Democrats flipped 23 of them in 2018.[18][19] Upon his swearing-in, Casten became the first Democrat to represent this district since it assumed its present configuration in 1949. The district had been numbered as the 10th from 1949 to 1967, and has been the 6th since 1967.
2020
Casten was reelected in 2020, defeating former state legislator and gubernatorial primary candidate Jeanne Ives by seven points.
2022
In 2022, Casten faced fellow incumbent Democrat Marie Newman from Illinois's 3rd congressional district in the Democratic primary. The 2022 reapportionment merged a large slice of Newman's district into Casten's district. Although it retained Casten's district number, it was geographically more Newman's district than Casten's. According to calculations by Daily Kos, Newman retained 41% of her constituents and Casten retained 23% of his.[20] Nevertheless, Casten won the nomination.
Tenure
As of August 2022Joe Biden's stated position 98.8% of the time during the 117th Congress.[21]
, Casten had voted in line with President
Committee assignments
Caucus memberships
Electoral history
Illinois 6th Congressional District Democratic Primary, 2020[25]

Party
Candidate
Votes
%
Democratic
Sean Casten (incumbent)
82,909
100.00
Total votes
82,909
100.00
Personal life
Casten and his wife, Kara, live in Downers Grove, Illinois.[27]
On June 13, 2022, Casten's daughter Gwen died at the age of 17.[28]
Casten's father is businessman Tom Casten, with whom he has worked.[4]
References
External links
Issues
Committees
House Financial Services Committee
      Subcommittee on Investor Protection, Entrepreneurship, and Capital Markets
      Subcommittee on Consumer Protection and Financial Institutions
      Taskforce on Artificial Intelligence
House Science, Space, and Technology Committee
      Subcommittee on Energy
      Subcommittee on Environment
      Subcommittee on Investigation and Oversight
Legislation
Issues